Dear Faculty, Staff, and Students,
I am pleased to announce that Dr. Sandra Vannoy has been named dean of App State's Walker College of Business, effective April 1, 2022.
Sandy joined the Walker College of Business faculty in the department of computer information systems in 1998 and became an assistant professor in 2010 upon receiving her Ph.D. in Information Systems from the University of North Carolina at Greensboro. Sandy earned her promotion to associate professor in 2015 and then to professor in 2019.
She was named assistant dean for graduate programs and research in 2014, and associate dean in 2015. During this time, she directed the college's honors program, and its MBA program, which has been internationally recognized as among the best in the world for six consecutive years. In February 2020, she was named Acting Dean of the Walker College of Business, and then Interim Dean in 2021.
As Acting Dean and Interim Dean, Sandy provided steadfast leadership to the Walker College of Business during some of the most difficult times in university history. She provided critical guidance as the college navigated unprecedented challenges presented by the global pandemic earning the respect of her colleagues and so many others at App State.
Her teaching and research interests involve the role of information technology in organizational decision-making and social dynamics, and her work has been published in Information Systems Research, Communications of the ACM, Social Network Analysis and Mining, among others.
Sandy holds a Bachelor of Science in Business Administration degree in Finance and a Master of Business Administration from Appalachian State University. Prior to her career in academia, she co-owned a small business specializing in software and business information systems, and she also held administrative positions in the healthcare and banking fields. She currently serves as Chair of the Boone Chamber of Commerce Board of Directors.
As a faculty member and administrator, Sandy has consistently prioritized student success. Her commitment to excellence has earned her the respect and trust of her colleagues, as well as university leadership and donors, and she will continue building upon the widely recognized success of the Walker College of Business.
Please join me in congratulating Sandy for being named permanently to the position of Dean of the Walker College of Business.
A news release will be issued later today.
Best wishes,
Heather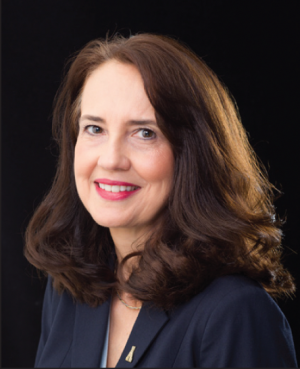 Tags: